ENGLISH LANGUAGE COURSES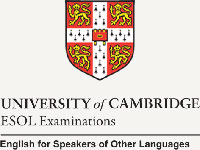 Overview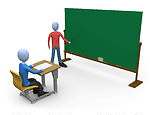 Most of the students study under the sponsorship of their companies. The companies which send students to study English here are varied, oil companies, medical, finance and so on . There are also Independent students. Excellent facilities are provided. There is a new, pleasant and spacious building which incorporates its own café and garden area for students. Barge, bright, Clean classrooms facilitate a comfortable atmosphere for the students. There are modern computer laboratories and TV and video rooms.
Students sit a mid-term and final exam during their 12 week course which incorporates four hours teaching over a five day per week period. Students also receive reports following each exam, which shows assessment for all the skills they are taught, Speaking ,Listening ,Reading and Writing . They are also assessed on their participation, interest and attendance .
The teaching is skill-based and it is provided by teachers specialized in those particular teaching skills. Many of the teachers have studied ,worked or traveled abroad. Many have gained or are encouraged to gain postgraduate qualifications, especially from abroad, particularly the U.K. It is a highly valued centre which provides excellent English language courses. Students are continually very eager and grateful to study here.
• Listening with Understanding, Speaking, Reading and Writing.
• To enable participants to communicate effectively in both general and technical English appropriate to their level of language competence.
• All four skills are developed.
ENGLISH LANGUAGE COURSES
Beginners 1A
Beginners 1B
Beginners 2
Pre-Intermediate
Intermediate
Upper Intermediate
P.E.T - F.C.E
IELTS